Fortnite and Rocket League Crossover Begins!
One of the biggest crossover events in the recent top-tier free-to-play domain began with an overlap between the world of Rocket League and Fortnite. Now, it is possible to drive Octane, a vehicle from Rocket League in the big battle royale game.
The same is something that many Rocket League players will appreciate, but also a development that will push more Fortnite players and all gamers toward the Epic Games store.
Huge Brands
There is little need to underline just how huge Rocket League and the entire Fortnite universe are. Both games have millions of players and billions of online matches. Here, countless individuals strive each day to unlock rewards and complete challenges. That goes for both games and events in both titles, including things like unique season activities. Now, the same selection of challenges just got a bit bigger with the introduction of a new Rocket League vehicle as a form of in-game Fortnite reward.
Vehicles in the Big Battle Royale Game
Rocket League players are no strangers to vehicles. More precisely, the entire game revolves around the use of vehicles to score goals in the Rocket League matches. But, even in Fortnite, completing challenges can involve the use of vehicles. More precisely, cars are just one type of vehicle that can be found in the battle royale game.
So far, the game features everything from a Shopping Cart to helicopters, speedboats, buggies, mech warrior robots, Fortnite rocket options, and even armor battle buses. Now, the Rocket League Octane car will be among that selection of transpiration means, thanks to this crossover event.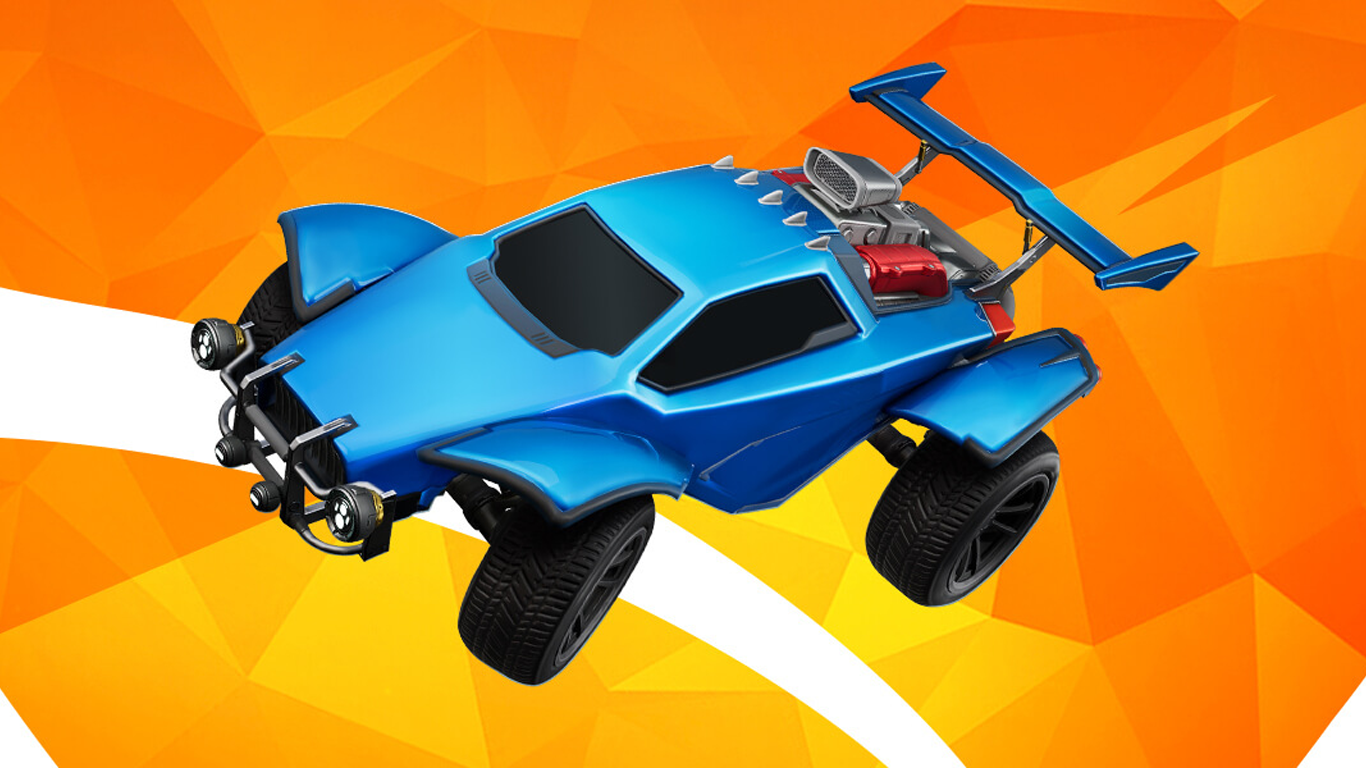 Source: Epic Games
Octane Presence
It is important to note that the Octane vehicle will not be accessible in all game modes in Fortnite. Some Fornite players might expect to find it all over, which will simply not be the case. Many veteran Fortnite players, including those active in things like the llama rama challenges, know that all free rewards and other special events are present on specific locations and modes.
The same is true for the Rocket League car. Instead of being present across each online match and all games, the car will be located in just one part of the game. For now, that is the Fortnite Creative mode, where the car can be driven. Here, the players can find the spawner for the same transportation option, located under the Devices section. That can happen once they load their islands in this game building mode. Besides, the vehicle can be located on a special island.
Epic Game's Octane Islands
Besides the Fortnite Creative mode, the Octane vehicle can be found and driven on some existing islands. First is the Octane tutorial island. The code for this location is 7335-2078-5523. Here, the players will be able to race with other players for the best scores. With this, they will gradually become familiar with the special Rocket League tricks that Octane can produce. These are numerous, being that the Rocket League mechanics depend on a range of aerial acrobatics that each car in the game can execute.
The other island is the Rocket league Octane Template island. Its code in Fortnite Creative is 7808-4434-5127. Here, players will be able to immerse themselves into even more capabilities and features of this Rocket League vehicle and how it behaves in the world of Fortnite.
Fortnite Creative Promotion
The Rocket League expansion into Fortnite clearly shows that Epic Games is gearing up to promote the game's Creative mode more aggressively. This is completely understandable, as the company is slowly getting involved in the competition of building the first sustainable Metaverse space for video games.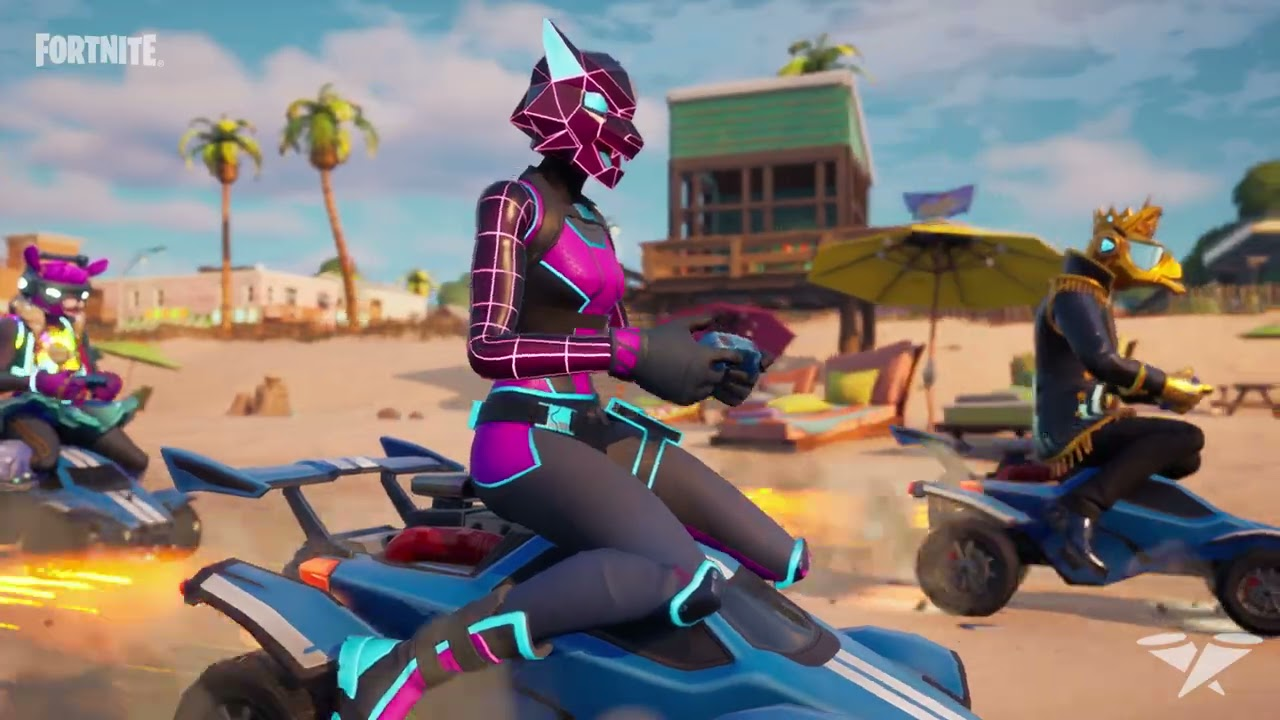 Source: Epic Games
Thanks to the Fortnite Creative mode's ability to allow players to basically build their own games, it should find a lot of appeal among the Rocket League community. But, more than that, it should open Creative further to all fans of racing titles. This Rocket League event is just another part of the same Metaverse jigsaw puzzle. It is clear that the same Fortnite Creative special event will not be its last one either.
Rocket League Expansion
While the Fortnite and Rocket League crossover is taking place in the Epic Games realm, there is little doubt that the smaller online game is also broadening its reach. For years, Rocket League has been a steady presence in the gaming community.
But now, the Rocket League developers want to see it expand its player base. Entrance to this event is a big step in that direction. A chance to earn rewards in Fortnite is a great option as well.
Octane Competition
Epic Games is presently in the process of promoting the Rocket League crossover with a competition. It will take place in Fortnite Creative. First of all, the Octane contest is slowly ramping up. Furthermore, the appeal of the same Rocket League challenge is going to be interesting to both fans of Rocket League and those who love to build their own creations in this mode of Fortnite.
As for the contest, the players can submit their creations - in this case islands that employ Octane vehicles - through the Creative Content. Epic will accept submissions between October 18 and November 1. The winners will be presented in a Discover Row where the rest of the players will be able to access their islands.
Initiatives of Epic Games
The latest big change in Fortnite, courtesy of the Rocket League creator, is another moment that showcases the ambitions of Epic Games. The huge gaming and technology company is making strides toward its ultimate goal of the fully-functional metaverse space. With highly popular games like Fall Guys making their debut into the free-to-play domain, the same idea is not a big surprise.
Other instances of a crossover event becoming a massive hit are also something that is certainly coming soon as well. While it might seem that Rocket League is a more niche gaming domain where players seek a different kind of driving thrill, Epic is betting that most of them will definitely feel at home racing around in Fortnite Creative.