Rainbow Six Siege announces a new Anti-Cheat System called Mousetrap
The gaming space around Tom Clancy's Rainbow Six Siege might not be the biggest multiplayer shooter presently, but it is one of the most fiercely competitive ones. It features a range of gamers, professional and casual alike, who take their Rainbow Six Siege matches more than seriously.
That has also allowed for a prolific cheating problem to gradually arise in the same community. The same involves players and even shady organizations looking for ways to cheat inside of the game and provide benefits to their users.
Benefits can be small like balancing tweaks, or something major like aimbot or recoil control scripts, for example. To help in the process of curbing these incidents, Ubisoft plans to offer more options in the domain of anti cheat features.
Now, the company floated the news that a new anti cheat update is called Rainbow Six Siege Mousetrap. The same possible anti cheat update could completely turn on its head the whole cheating space for R6, but there are still many unknowns about it.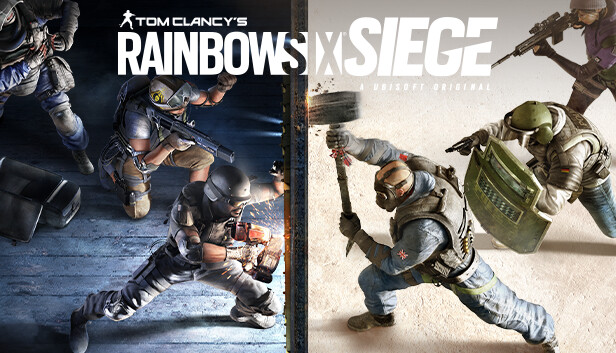 Source: https://store.steampowered.com/app/359550/Tom_Clancys_Rainbow_Six_Siege/
New Content for R6
The new content coming to the game is called Operation Commanding Force. Events around it will focus on a range of new features, all of which will be discussed at Six Invitational 2023. Among them should be the anti cheat update, but also other elements currently in the works at Ubisoft.
Interestingly, that covers the upcoming anti toxicity features that should help with the atmosphere in the game. Rainbow Six, like so many popular online games, suffers from problematic behaviors that often end up forcing players who just want to have fun to quit the game.
Operation Commanding Force should try to deal with that, along with the cheating problem. But, the upcoming operation is likely not going to be able to solve all of those issues.
Rainbow Six Siege Mousetrap
The new anti cheat feature is presently shrouded in secrecy, as nothing apart from its name is officially known. Instead, the developers decided to simply announce it and likely prepare further information when the system takes a clearer shape, whatever it might be.
However, analysts believe that some facts about the new anti cheat feature can be disseminated even now. First of all, the name suggests a system that somehow entraps players who cheat.
Those could be those who use things like zero recoil or maybe a drone boost in casual matches but also Rainbow Six Siege's esports competition. If Mousetrap can detect cheaters in the act, the further steps would be a lot easier in terms of repercussions.
Mousetrap Rollout
Like the exact mechanism of the anti-cheat system, the rollout of this feature is unclear for Rainbow Six Siege. But, many in the player community believe that is not that far off.
Those include numerous discussions online which suggest that Mousetrap, along with other game balancing tweaks, could be live in a matter of weeks.
So, technically, the new anti cheat feature could get its full reveal and be in the game before the end of March. That could put a lot of cheaters in hot water practically overnight.
New Anti Cheat Feature Possible Problems
Rainbow Six Siege, like practically any other popular shooter game, suffers from rampant cheating. All of them have defined anti-cheat systems, but their functionality is always reactive.
That means that players introduce new cheats, only to have the developers somehow try and curb their use. So, the team at Ubisoft is always one step behind the cheaters.
Operation Commanding Force's system should address that in Rainbow Six Siege, at least in theory. However, the history of similar systems casts doubt on that possibility.
The full reveal of Mousetrap will answer many questions, but ongoing mechanisms for detection and penalization are flimsy.
2022 Anti-Cheat Rainbow Six Siege System
A year ago, along with cross-play function, Ubisoft included a new step in the process of curbing cheaters. That involved providing players on random with slightly different versions of Rainbow Six Siege.
The same process had the aim of making it harder for cheaters to be up-to-date with all of the versions and thus have more problems with sinking their modifications. But, clearly, the process did not provide adequate results, which is why the Rainbow Six Siege community now awaits a new update.
Operation Commanding Force
While there is a lot of focus on Mousetrap, the fact that Operation Commanding Force is coming is also massive news. The new content will provide players with access to a new Rainbow Six Siege operator, most likely with an attacking profile.
Besides, it will also include a new drone. That could be one like Twitch's special drone or another version of a general explosive drone. Furthermore, the chance of the new explosive drone being something like the Flores gadget or defenders gadgets is also high.
In any case, the content of Operation Commanding Force will also bring about a new map. The process should see the new map deployed along with the rest of the incoming content.
Source: https://gameriv.com/
Development Roadmap
No matter how the actual mechanisms of Mousetrap end up working inside of the game, the players of Rainbow Six Siege are likely happy with the same developments. These show that the team behind the game is working on not just its balancing, but the overall gaming ecosystem of Siege.
The Mousetrap reveal live event will bring a lot of hype in the community, but it will not stop the cheaters for long. The nature of their activity is that they find ways around any system sooner or later.
But, as long as the Ubisoft team remains focused on updating the game, the cheating parties will not be able to fully take root. Instead, the honest players can rest assured that anyone cheating will be taken care off by the systems at some point.
Mousetrap is simply the latest new anti cheater step in that long and hard road of making Rainbow Six Siege a good and balanced gaming experience.