Top All-Time League of Legends Skins
Having a cool skin in League of Legends is something that is on the mind of millions of players across the globe. But, at the same time, the number of available skins is incredibly big and many gamers tend to get lost in so many legends skins. This breakdown of the top LoL skins will help with that and offer the must-have ultimate skin choices.
The secret to the success of League of Legends is a complex mixture of sheer quality that the Riot Games team brings to the table, as well as its promotional efforts. With dedicated esports competitions, global events, music videos, and celebrity collaborations, LoL continues to stay on top.
In that potent mixture collectible skins of in-game characters play a major role as well. These are not something that players find to be cool, but also a source of pride for many owners. Skins, or the special digital outfits or forms of champions.
With over 140 champions to choose from, there are so many skins in League of Legends that the same number is in the hundreds. For novice players, the question of what are the best skins in LoL could be one that comes up time and time again.
While there is no easy answer to that question, there are some big contenders for the best skins in the game. That includes both the iconic skins and legendary skins that all true LoL players need to have.
Legendary Skin and Ultimate Skin Choices
The skins ranking system in League of Legends is something that the Riot Games team meticulously created. Basically, players can change the appearance of their champion, which is called their skin and their color scheme, which is called chroma.
In terms of tiers, the Ultimate skins are the highest rank. They are followed by Legendary skins, and so forth. All of these amazing skins offer a different look, while some even come with animations of their own, unique voice lines and additional perks.
Getting Ultimate Skins in LoL
All manner of LoL players are constantly looking for ways to get the best skin options in the game. Riot Games allows for several ways of winning these interesting cosmetics, including very rare things like the star guardian skin.
First of all, players can open chests and hope these contain skins. They can also claim free skins and win tournaments to earn special skins. Some skins come as a part of the season reward system and there are even websites that provide skins in exchange for particular tasks.
Lastly, there is also the possibility of hiring professional game boosters to get any skin a player might desire.
List of All-Time LoL Best Skins
There is no way to determine the top skin in League of Legends, but a few contenders are clearly possible. Here is the list of Riot Games best rare skins in the entire game.
High Noon Lucian
The Wild West is the main theme of this High Noon skin for Lucian the Purifier. It employs a gunslinger design that is not that unique, but in this case, with a half-devil, half-human champion, it works perfectly.
That concept the Riot Games designer applied in particular to his guns, which include a golden pistol in one hand and a demonic weapon in the other. Lucian's ultimate ability called The Culling makes the same skin transform itself into a demon.
The same demon form is seen in the recall High Noon skin animation as well. As a legendary skin, High Noon Lucian is a must-have for all fans of this champion.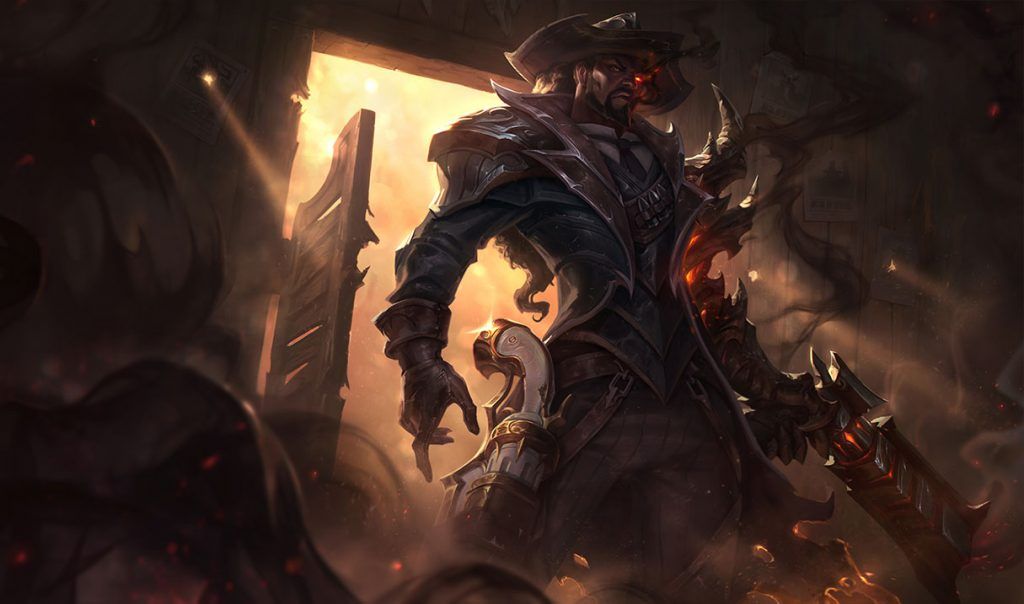 Source: https://www.oneesports.gg/
True Damage Senna Prestige Edition
Senna the Redeemer in this form saw her introduction by Riot Games in 2022, generating a lot of buzz as one of the most interesting skins in the recent period. Back in 2019, she had her debut at the World Championship Worlds.
Here, she comes in a combo of gold, black, and white, which are a classic mixture for elegance and style. Senna's Relic Cannon becomes a huge contemporary gun that showcases the recognizable Louis Vuitton logo.
The animation of the skin showcases other Louis Vuitton motifs, especially during special movement moments. That makes this skin one of the best League of Legends options for its sheer elegance.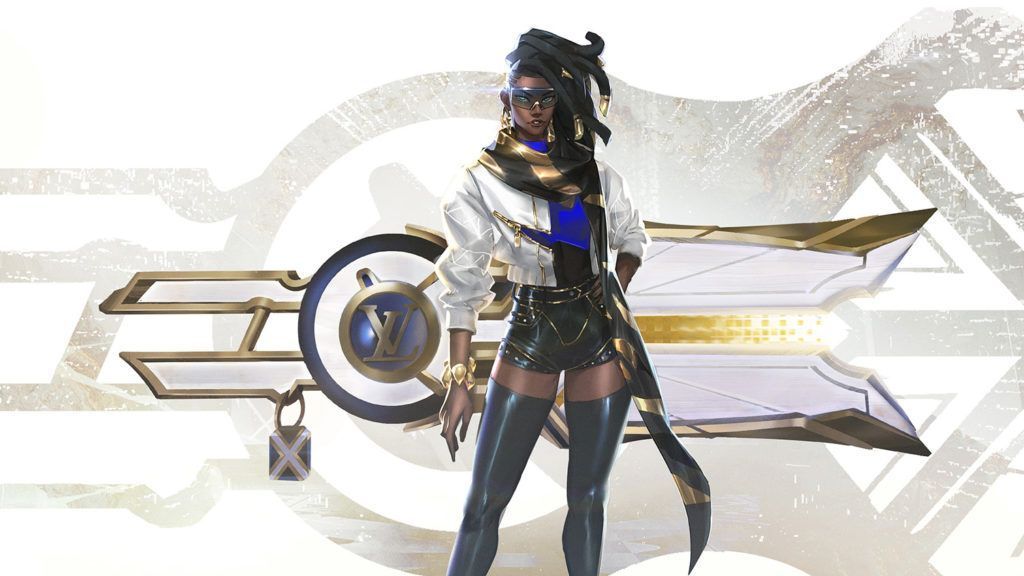 Source: https://www.oneesports.gg/
Elementalist Lux
The ultimate version of a skin of this champion often ranks as one of the best skins in League of Legends. Lux can wield magic and as a master elementalist, this form focuses on the same factors.
To underline this, the Riot Games designers gave her ten elemental forms, based on fire, earth, water, and air to create combinations and transformations. Furthermore, Elementalist Lux ultimate skin comes with five separate summoner icons.
The fact that this skin provides 10 variations places it at the top of the list of unique skins. Here, it ranks close to star guardian skins and the whole star guardian skin line, but also other older skins that are now true classics.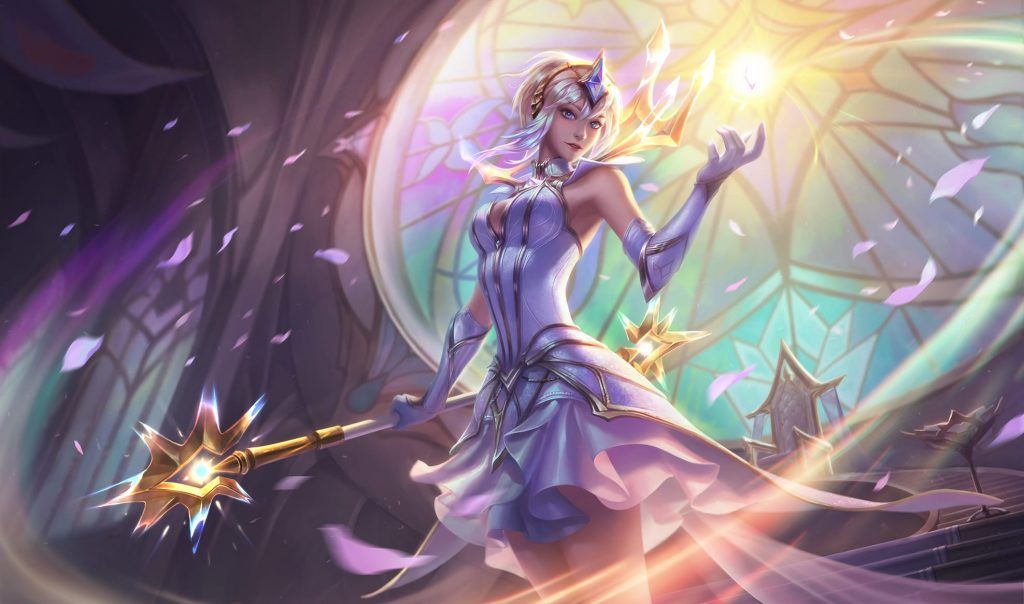 Source: https://www.oneesports.gg/
Storm Dragon Lee Sin
Blue and black, bathing in energy lights, it is hard to argue that this League of Legends champion does not come with one of the coolest-looking skins in the game. It might be a normal legendary skin, but it still offers a sight to behold.
Riot Games based the skin on a dragon theme, as well as its models, textures, and custom animations. It was released back in 2020, but remains as popular as it was today.
While it might not come with the same attention as collaborative skins like Sailor Moon for example, Storm Dragon Lee Sin is one of the favorite skins in the entire LoL community.
Source: https://gameriv.com/
Dark Cosmic Jhin
Jhin the Virtuoso is all about the cosmic horror of Lovecraftian design. To make this incredible skin, designers and game artists at Riot Games did not pull any punches. They deserve all of the Dark Cosmic Jhin credit for making this skin so impressionable.
That is why the Jhin's Dark Cosmic skin is a stuff of terror. Its splash art features the black emptiness of space, enriched by colorful asteroids and other celestial bodies.
These include black holes, stars, and so much more of the dark but vibrant cosmos. The Curtain Call ultimate ability is the best showcase of all that this incredible skin offers.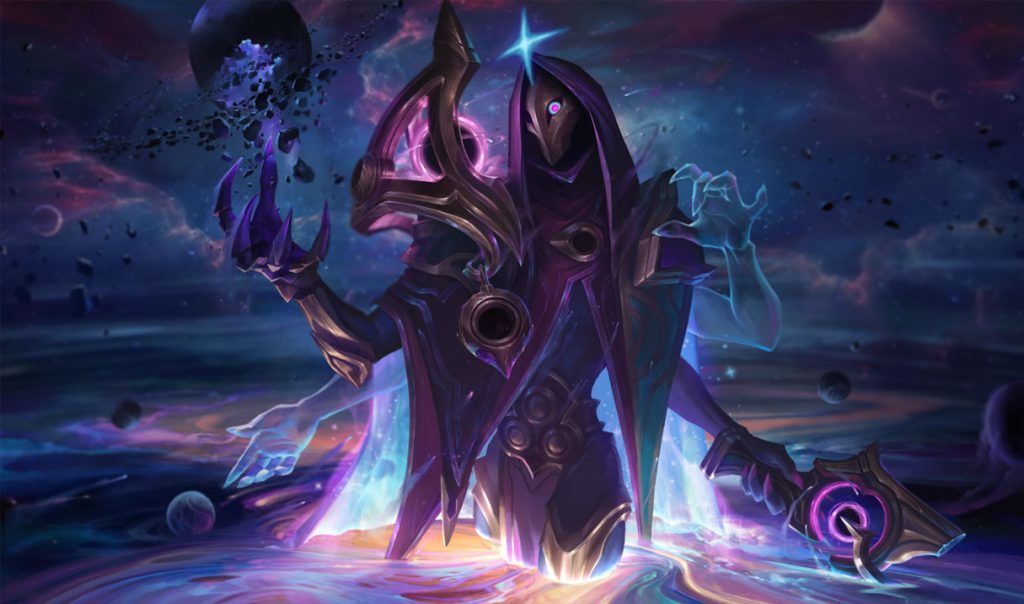 Source: https://www.oneesports.gg/
Getting a Skin through Boosting Market
Like any Riot Games cosmetics, skins might not change the dynamic of matches and the capabilities of players, but there is no denying that these cosmetics are beyond cool. That is the main reason why so many players want to get and use them.
However, some of these could prove to be quite the challenge. Luckily, there is a perfect solution for anyone in that situation. The use of video game boosting professionals can take care of the process of getting any LoL skin out there.
Our boosters can make sure you get that legends skin you always wanted to own. It might not change the statistics of your character, but its very presence will surely give you the confidence to play significantly better!